Windows
.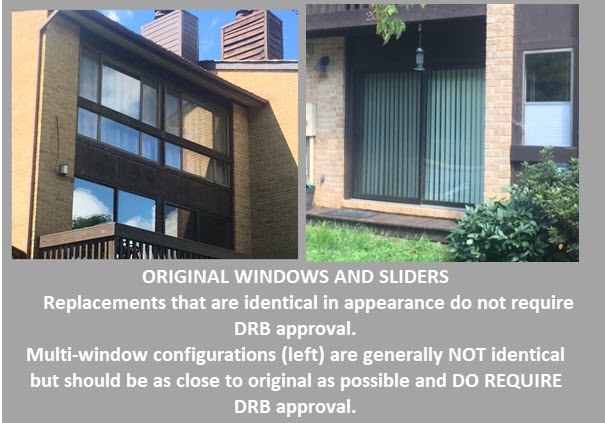 Unless replacement windows are identical in appearance to original windows, replacements require approval by DRB. 

Only one currently available replacement design has been pre-approved as part of our cluster standards, thus eliminating the need for approval by DRB.  These are Andersen Perma-Shield or Narrowline sliding glass doors (color: Terratone, no grids, hardware: oil-rubbed bronze).

Although some multi-panel windows are impossible to match precisely, approval will require that windows adhere as closely as possible to the original design, especially with regard to -

window configuration for multi-paned windows as above left
narrow frames as per original
brown color to match wood
When applying to DRB, please also complete this windows worksheet in addition to the regular application form.